Making a move to better health
"I started with maybe five kilometres, it was really casual," he says. "I remember pushing my bike up hills at the beginning."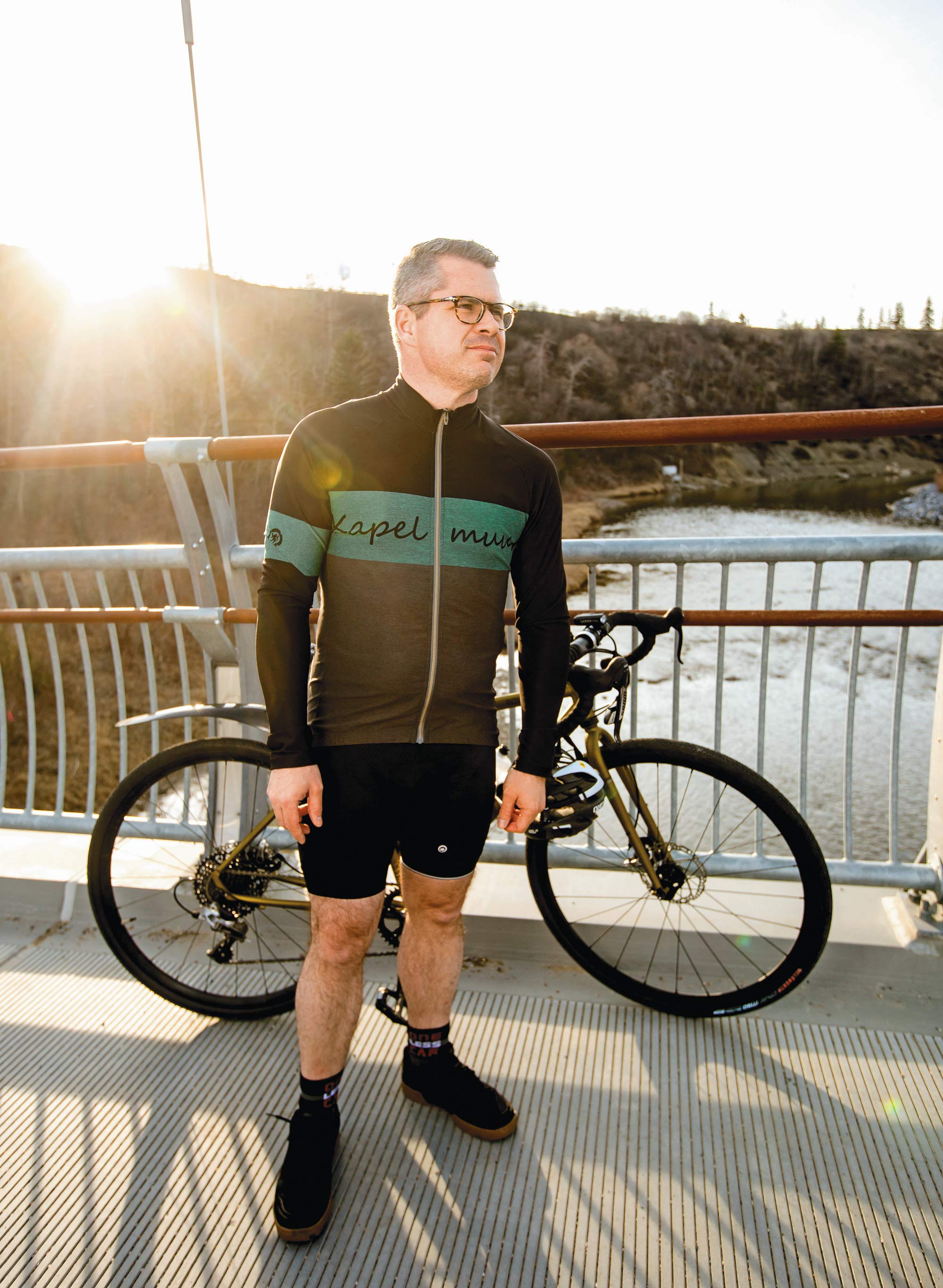 Grant Dyck remembers riding his bike about a year ago.
"I started with maybe five kilometres, it was really casual," he says. "I remember pushing my bike up hills at the beginning."
He bought his bike to help cope with a bad year. His marriage was falling apart, he lost a beloved pet, he was overweight and his anxiety disorder was getting worse.
Dyck felt so hopeless that he attempted suicide three times.
Dyck asked his doctor, Sanjeeve Sockanathan of the Calgary Foothills Primary Care Network (PCN), for help.
Sockanathan began by prescribing antianxiety medication and recommending counselling through the PCN.
That helped Dyck realize that he had to make more changes. He divorced his wife and started to walk and cycle to relieve stress. The first change he saw was physical "I started seeing the weight come off," Dyck says.
After those first few shaky rides around the neighbourhood, Dyck started cycling to work and heading out on weekends, logging about 150 kilometres a week on his bike. That, plus walking as much as he could, helped Dyck lose more weight over the next few months. He soon noticed a dramatic change in his outlook on life.
"It was a huge difference in my positivity," he says. "A day when I can run, followed by a bike ride, those are the days where I need less medication and I feel better. Exercise is a huge component in my general mental well-being."
"Now I do hills and I don't even get out of the saddle—I just push through," he says.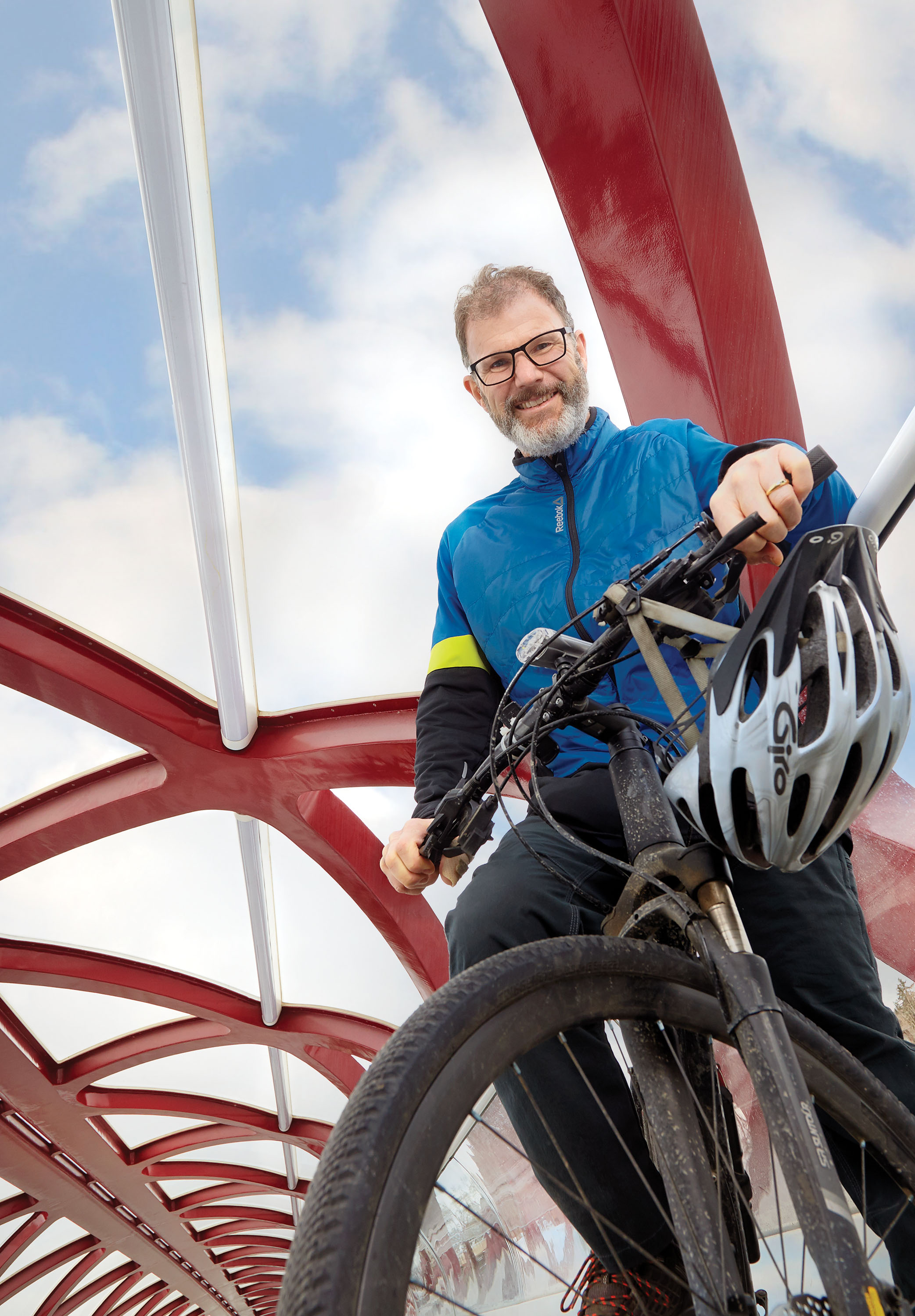 Achieving and maintaining good mental health is "often fundamental" to a fulfilling life, Sockanathan says.
"If it wasn't for the commitment and trust Grant gave to our wonderful healthcare system and the PCN, the success he felt he had achieved may not have been so noticeable."
Dyck says he still has "ups and downs" with anxiety. With the help of his PCN's healthcare professionals, he gets through the bad days. He tackles his anxiety in the same way as he tackles big bike rides.
"Now I do hills and I don't even get out of the saddle—I just push through," he says.
Prescription to get active
People throughout the province have been filling prescriptions to get active.
On the advice of a healthcare professional, they can try a number of fitness facilities around the city for free.
"This is a good option for our clients that really want to try something out before they get into it," says Katie Elgie, kinesiologist at the South Calgary Primary Care Network. "Some people can find the gym intimidating and this lets them get a feel for it before they sign up for anything."
Patients can pick up a prescription from their doctor or health team.
In Calgary, there are more than two dozen facilities that offer everything from Zumba class to swimming.
All of the facilities start you off with a guided tour and an introduction to the fitness equipment. As well as a free pass to different facilities, the Prescription to Get Active program offers motivational advice such as: "start slowly" and "try a variety of activities."
And it suggests easy ways to get more active such as park a little further away from the door, take the stairs and walk over to a co-worker instead of emailing.
Health guidelines recommend adults get 150 minutes of physical activity every week. People get active and before they know it, they're feeling better.
Ask your doctor or visit: www.prescriptiontogetactive.com